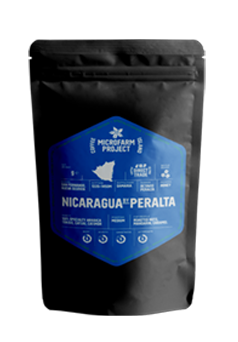 (new product)
Variety: 100% SPECIALTY ARABICA TEKISIC, CATUAI, CATIMOR
Origin: SAN FERNANDO, NUEVA SEGOVIA
Country: Nicaragua
Attitude: 1320-1450 m.a.s.l.
Process: Honey
Roasting: Medium
Cupping Notes: ROASTED NUTS, TANGERINE, CARAMEL
Acidity: 5
Sweetness: 5
Body: 6
Aftertaste: 6

We are located at the Samaria farm in the San Fernando area, northwest of Nicaragua. Here, the Octavio Peralta family grows remarkable coffee varieties in soils of rich vegetation and wildlife thanks to frequent rainfall. It constantly preserves and protects this natural habitat, which contributes significantly to the delicious profile of the coffee. One of the most ideal locations for production.