Filter Flavoured Hazelnut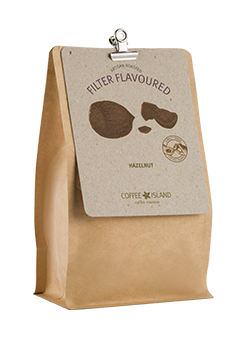 Type: Blend.
Arabica Varieties: Brazil Alta Mogiana, Colombia Huila.
Robusta Varieties: India Cherry.
Roasting: Medium Light.
Flavour: Hazelnut

For those who seek a clearer and more targeted taste from a filter coffee, Coffee Island coffee shops offer a unique blend, flavoured with natural oils. The secret behind its excellent taste, lies in both the quality of flavoured oils and the flavouring process.