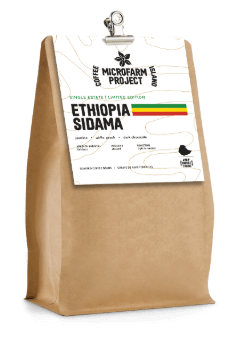 (new product)
Arabica Varietal: Heirloom
Location: Bensa, Sidama
Country: Brazil
Attitude: 1900 - 2100m
Process: Washed
Roasting: Light to Medium

Cupping Notes
jasmine • white peach • dark chocolate

The Story

The Sidama coffee is an internationally recognized specialty coffee. This coffee is processed in the Damo village, which is located in the rugged mountains of Bensa woreda of the Sidama zone of Ethiopia. Sidama zone is the leading coffee producing zone in Ethiopia, which contributes greatly to the foreign exchange of the federal government. This unique coffee has a vibrant, clean acidity and a complex flavour with a silky body. It offers a sweet aftertaste with floral and chocolatey notes.